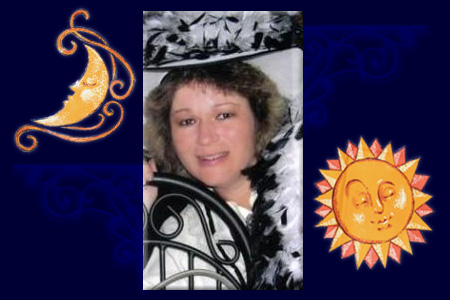 215-346-6875
"Your amazing, even when you say things i dont like to hear, thank you!" – Rose
Hello and welcome to Tarot By Misha. I am a Certified Tarot Instructor having received my certification from the Tarot Certification Board of America.
I hosted my own radio show, Tarot By Misha, for 2 years. You can hear some of my shows by visiting me radio show page.
For over 2 years I hosted the internet tv show "It's In The Cards"
I enjoy doing readings at the Hatboro Carnival where I drastically reduce my fees and also donate a % of that to Hatboro. I love seeing my regulars as well as all the new people that come year to year.
I am available for parties, events and fundraisers. I have been doing readings online by chat, email and phone as well as my in person readings.
************************I now have an office in Hatboro!!!!……By appointment only….Purchase a reading and we will arrange a time for both of us to meet.
I always personalize each reading, whether it be for one question or a general reading. It's very important for me to have a code of ethics by which I strictly adhere to for performing my readings, and I ask that you read them to fully understand exactly what you can expect from your reading.
"You truely have a gift. I am glad that you are honest and give me both the positive and negative." – Denise
MISHA'S CODE OF ETHICS
You have the right to my full attention during your reading.
Your reading is private and confidential, however, if you are involved in anything illegal I am obligated to report it the authorities and will do so.
You have the right to ask questions and understand your reading.
You will NEVER be told additional services such as spell work are needed.
You will NOT be told what you want to hear. I do not sugarcoat my readings.
We all have freewill and nothing is etched in stone. If you do not like how your path is going, you and only you can change it.
How you interpret your reading and the information told to you is your own choice.
I have the right to and will refuse service to anyone whose energies I feel unconnected to for whatever reason. This will be known shortly into the reading and the money paid will be refunded.
I have the right to reword your question in a way that is appropriate for a reading.
I will not tell you what to do in any situation. Only you can decide which choice to make and what to do.
I do not give medical, financial or legal advice. Issues of this nature need to be answered by a professional in that field. If you need advice in any of those areas, I will advise you as such.
Since we all have free will, you have the free will to believe what you want; however, the law requires me to state that this is for entertainment purposes only.
Thank you for stopping by, and I hope you will contact me for your reading soon.
Phone: 215-346-6875
Email: tarotbymisha@aol.com
Blessings,
Misha
Tweets by @Tarotbymisha